Thread Group launches new market working group for China
---
Today, the Thread Group China market working group was officially established! The Thread Group is an international industry consortium dedicated to addressing the many challenges of IoT convergence, security, power consumption and network architecture, led by Apple and then Google.
Today, Thread Group officially announced that it is led by HooRii Technology (Hezhong Technology), and cooperates with other smart home technology innovators, including Google (Google), NXP (NXP Semiconductor) and Silicon Labs (Silicon Labs) and other companies to promote China Development of working groups.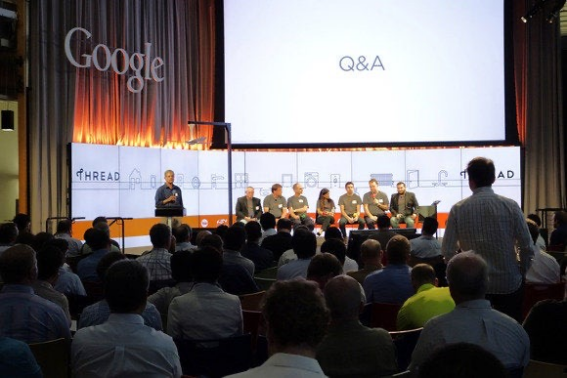 "We are delighted to establish a China-oriented Thread Group division," said Yicong Liu, CTO and co-founder of HooRii Technology.
"Smart cars, home devices and wearables are driving the steady growth of IoT technology in China. More and more companies are seeing the need to adopt an IoT protocol that enables their devices to work seamlessly," Thread Group The establishment of the China branch will help achieve this goal."
Currently, about a quarter of Thread Group members are from Asia. The Chinese market is particularly suitable for the promotion of the Thread protocol, as it is one of the fastest growing IoT markets in the world.
According to IDC industry research analysts, the scale of China's IoT market will exceed US$300 billion in 2025, accounting for 26.1% of the total global IoT market.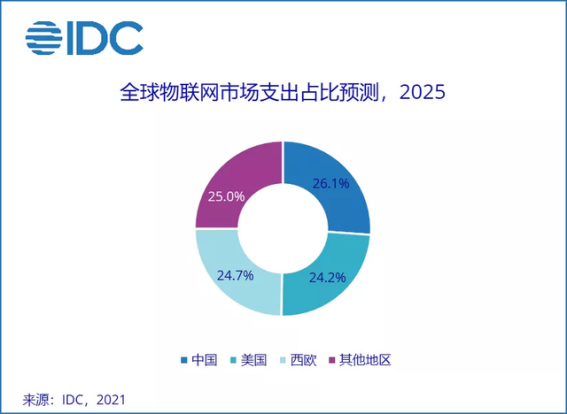 According to Qichacha, which provides data and analysis of Chinese private and listed companies to consumers and businesses, there are more than 200,000 IoT-related companies in China, 7% of which have a registered capital of more than 30 million yuan.
The China Regional Marketing Working Group will be responsible for marketing activities in the region to promote Thread Group's mission and vision. These marketing events will include a range of outreach and outreach activities such as webinars, training programs, industry event participation and membership development.
"Ultimately, we want to make it easier for people to use technology to improve their productivity at home and at work," said Vividh Siddha, president of Thread Group.
"Collaborating with organizations involved in all areas of the global IoT is the key to mass adoption of smart technologies. We believe that the China division, backed by some of the most advanced IoT companies in the industry, fully understands the common interests of local manufacturers and will make Businesses come together to ensure the interoperability of smart devices."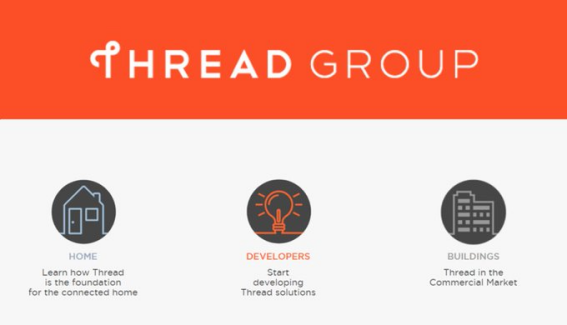 Built on open standards, Thread is a low-power wireless networking protocol that enables direct, end-to-end, secure and scalable connectivity between IoT devices, mobile devices and the Internet.
Based on 6LoWPAN, Thread is built on a combination of various open standards and IPv6 technologies. Compared to other wireless standards, Thread's mesh network is secure and reliable, has no single point of failure, is simple to connect, and supports low-power and battery-powered devices. It integrates seamlessly with many environments, applications, devices and clouds.
About Thread Group
Founded in 2013 as a non-profit organization, the Thread Group is dedicated to making Thread the foundation of the Internet of Things in homes and commercial buildings. Thread Group offers a rigorous certification program to ensure device interoperability and a positive user experience.
Thread is backed by industry-leading companies including Amazon, Apple, Google, Lutron, Nordic Semiconductor, NXP Semiconductors, Osram, Qualcomm, Siemens, Silicon Labs, Samsung SmartThings, Somfy and Yale Security.
About HooRii Technology
HooRii Technology (Hezhong Technology) is the founder of Thread technology in China and an expert in near field communication. Internationally, HooRii Technology is an important contributor and member of the Thread and Matter protocol organizations, providing Thread solutions such as terminal, side, software, and hardware for the world, and has helped dozens of terminal equipment manufacturers to upgrade Thread technology.
The main products and services of HooRii Technology include: the world's first Thread certified industrial gateway product based on HooRii OS system, Thread + WiFi 5/6 co-processing gateway solution, HooRii Protocol over Thread end-to-cloud module and Matter over Thread standard communication module , covering smart home, security, lighting, medical and other categories and scenarios, organizing the market, customers and supply chain to form a complete business chain. HooRii Technology has realized the data connection between the Thread protocol and China's public cloud platform for the first time, and created the world's largest Thread network.
Copyright ©Hangzhou Hezhong Technology Management Co., Ltd.